Dear Cal U Student Writers,
Thank you for working with the Cal U Writing Center this semester.
We're proud of your accomplishments, as you've worked to improve your writing projects and we've worked to help you become better writers.
We hope you'll be able to visit us again soon, but please be aware that our schedule can become fully booked during the final days of the semester. Because of this fact, we ask that you cancel and reschedule your appointments as soon as possible, if you find you'll be unable to attend your scheduled face-to-face or online meetings. We also ask that you double-check to ensure that you've attached your file to your appointment, if you've scheduled an e-tutoring session. Please join your consultation session early, if you have scheduled an online appointment. We want to be able to assist you with your papers during your scheduled time, since we may not be able to reschedule your appointment easily. We offer three types of Cal U Writing Center appointments, as illustrated in the picture below, with the hopes that we'll be able to provide you with the feedback you need for your writing.
Also, please note that WCOnline (calu.mywconline.com) provides a waiting list option. If you can't schedule your appointment during the needed time, please place your name on the waiting list, and WCOnline will email you if an appointment becomes available during the time you've chosen. Those appointments will be available on a first-come-first-served basis, so please schedule quickly, once you've received notification of an available appointment.
Also, if we've been able to help you become a better writer, please recommend our services to your friends and acquaintances at Cal U, and please contact me at house@calu.edu if you feel that we can improve our services to our student writers.
Thank you again for your support of our work at the Cal U Writing Center. We look forward to seeing you during the conclusion of this semester or during Spring 2019. For additional resources and up-to-date information about the Cal U Writing Center, follow us on Facebook and Twitter, then read our thoughts at Edublogs.
  The Cal U Writing Center @ Facebook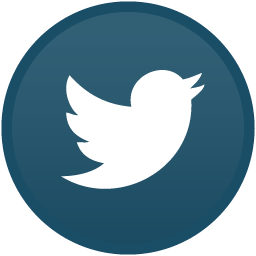 The Cal U Writing Center @ Twitter
  The Cal U Writing Center @ Edublogs
Good writing, and good luck with your final projects,
Dr. Brent House, Director
The Cal U Writing Center
writingctr@calu.edu
(724) 938-4336

The Final Week of Fall 2018